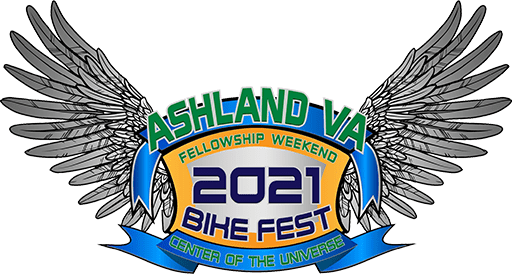 RICHMOND, Va. (May 13, 2021) – A new event celebrating motorcycles and faith will come to the region this summer.
The Ashland Fellowship & Bike Festival takes place in the Town of Ashland from June 4-6 and will feature food trucks, live music, motorcycle excursions, multiple vendors, fellowship and prayer.
The event is sponsored by Richmond Region Tourism, The Motorcycle Law Group, Heritage Insurance and the Town of Ashland.
Organizers will launch the three-day festival at the Richmond Harley Davidson at 12200 Harley Club Dr. on Friday, June 4 from 5-10 p.m. featuring music from The Crain Brothers Band.
"We'll have amazing food trucks from Richmond's renowned culinary scene, along with incredible music," said Marie Cammock-Payne, event owner and creator. "All of our sponsors have direct ties to the Ashland community and we're looking forward to inviting visitors to Downtown Ashland to experience the community's restaurants and attractions."
The festival continues on Railroad Avenue between Myrtle and Thompson Streets on Saturday from 11 a.m.-10 p.m. and Sunday from 10 a.m.-2 p.m. Attendees will be able to see and take pictures of new, vintage and concept motorcycles. Whiskey Rebellion will play live music on Saturday evening.
Throughout the weekend organizers are planning Tithe Rides, guided motorcycle excursions to explore the region. All proceeds will benefit the Brown Grove Baptist Church.
"The family friendly event is a great opportunity to explore the region, while celebrating faith and fellowship," added Cammock-Payne.
 The outdoor event will include COVID-19 protocols.
People can find more information at www.ashlandbikefest.com.