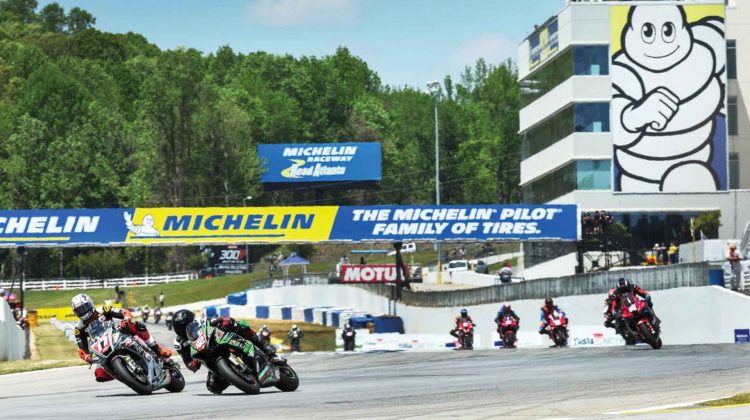 If you avoid the interstate, there are no straight roads between Asheville, North Carolina, and Braselton, Georgia, home of the Michelin Raceway Road Atlanta racetrack. 
My trip started with a last-minute post on a Friday night to the local BMW Facebook group asking if anybody wanted to join me for a quick run via back roads to Road Atlanta for a MotoAmerica race and back in the same day. My post was quickly answered, and Tom Nagy and I begin making plans to meet up in South Carolina. 
I left home via N.C. 280 through the quaint town of Brevard, North Carolina, home of a large population of white squirrels, several great restaurants and scenic waterfalls in the Pisgah National Forest. Just southwest of Brevard, N.C. 178 drops from Rosman down to Pickens County and South Carolina Highway 11. It's famous for its switchbacks as it drops down the Blue Ridge Escarpment. Not wanting to leave the mountains so soon, I stayed on U.S. 64 along edge of the Blue Ridge Mountains toward Lake Toxaway. Highway 64 becomes a winding two-lane road that takes you small craft shops and galleries catering to visitors and transplanted residents alike.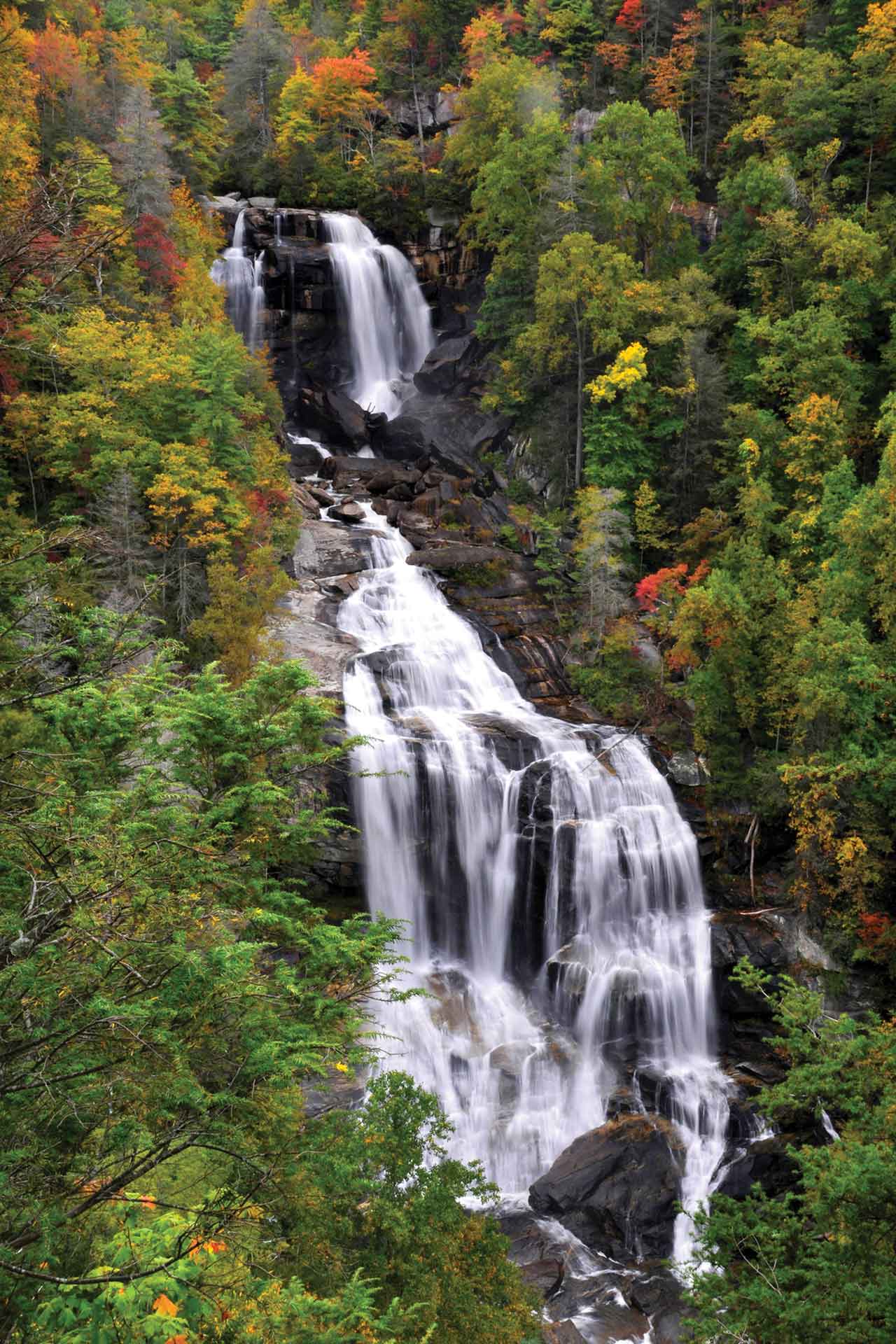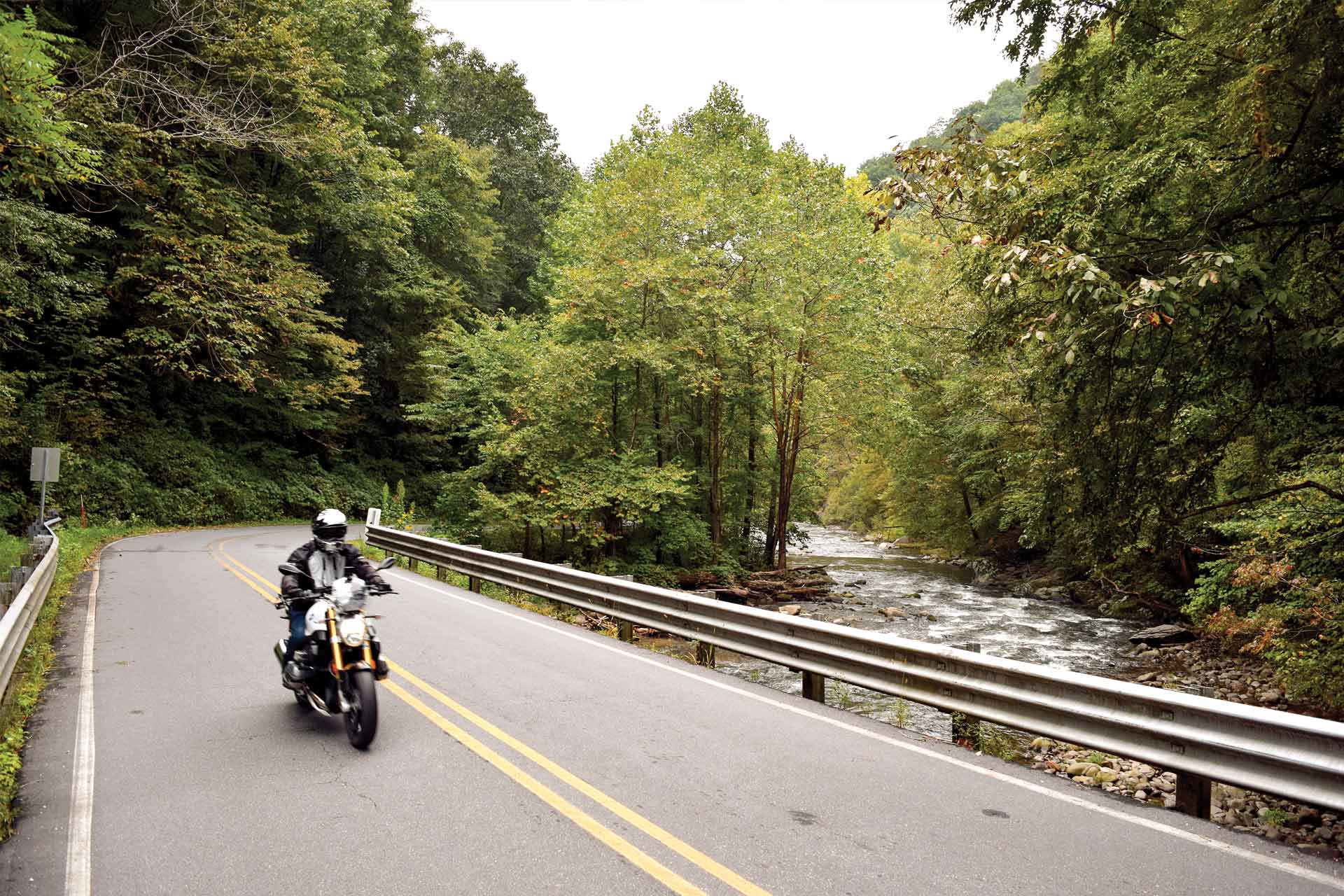 Soon, Whitewater Falls Road, also known as N.C. 281, heads left and continues to offer up the curves. There are not many straight lines on this section of road, and it's easy to get distracted by the scenery including the gigantic Whitewater Falls that peek through the trees at a distance. This entire area is a motorcyclist dream come true. N.C. 281 becomes S.C. 130 at the state line, but the twisties don't stop. Before long I was out of the mountains and met up with Tom in Walhalla, South Carolina, to continue the trek to Road Atlanta. 
Walhalla is the southern end of the famous Moonshiner 28, which runs up to Highlands, Franklin and ends at the Deal's Gap Motorcycle Resort. It's a tempting route, but Road Atlanta awaits.
Tom and I connected our Senas, and while not in the mountains, continued to follow the curves down U.S. 123 to Toccoa, Georgia. This section of small-town America once thrived with textile mills, but still holds appeal to those wanting to get way from big city bustle. While not in the mountains, per say, the foothills still offer lots of curvy roads and the roads begin to mix in short sections of esses with long sweepers. U.S. 123 leads to U.S. 23 and before long we arrived at Braselton and our destination, Road Atlanta.
One of the coolest parts of the Road Atlanta experience is the ability to drive your bike all throughout the racetrack. I was able to explore every corner of the track from the infield, cruise the paddock to get up close and personal with the teams and racers, and then enjoy a plethora of other vendors, stunt riders, and demo trucks.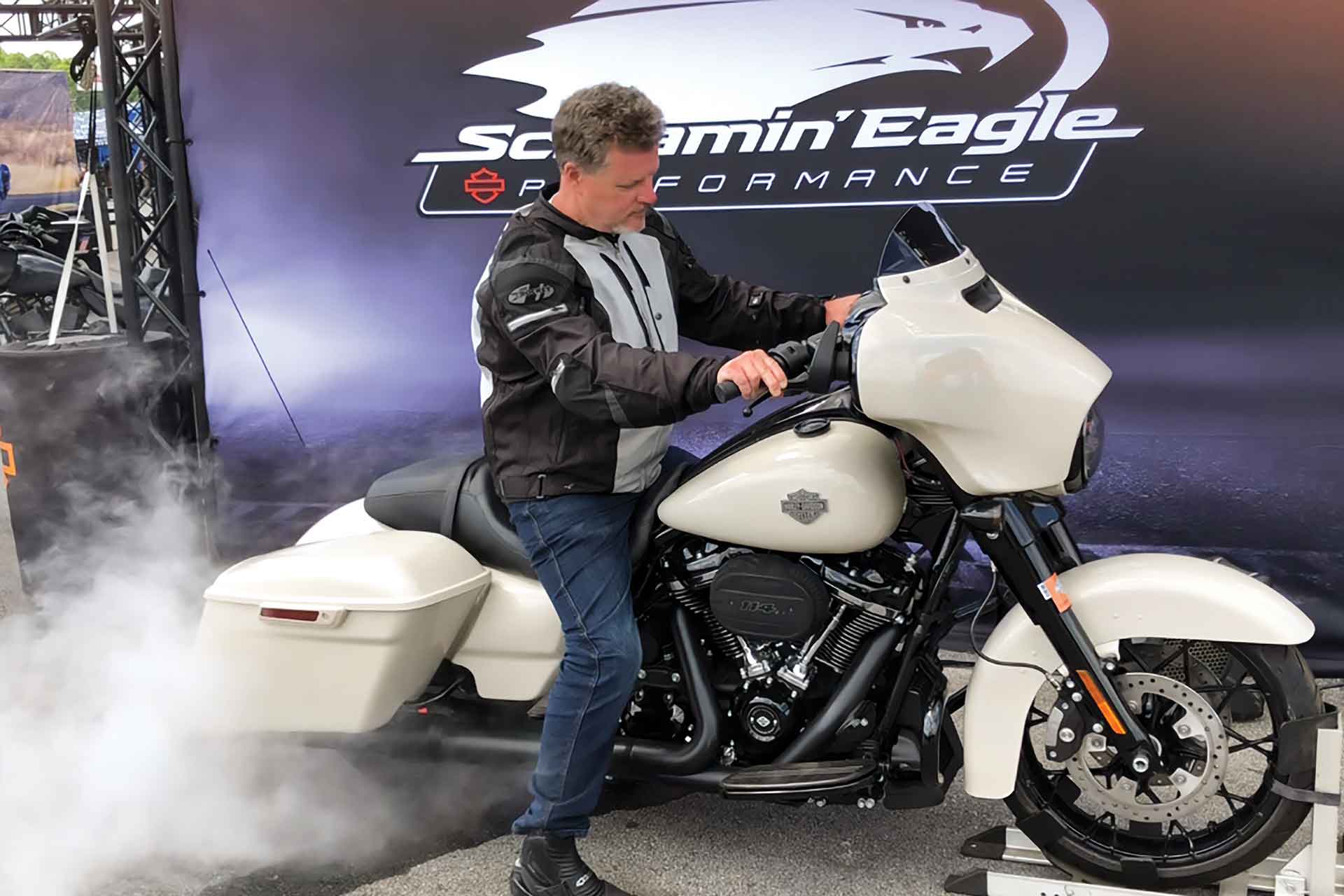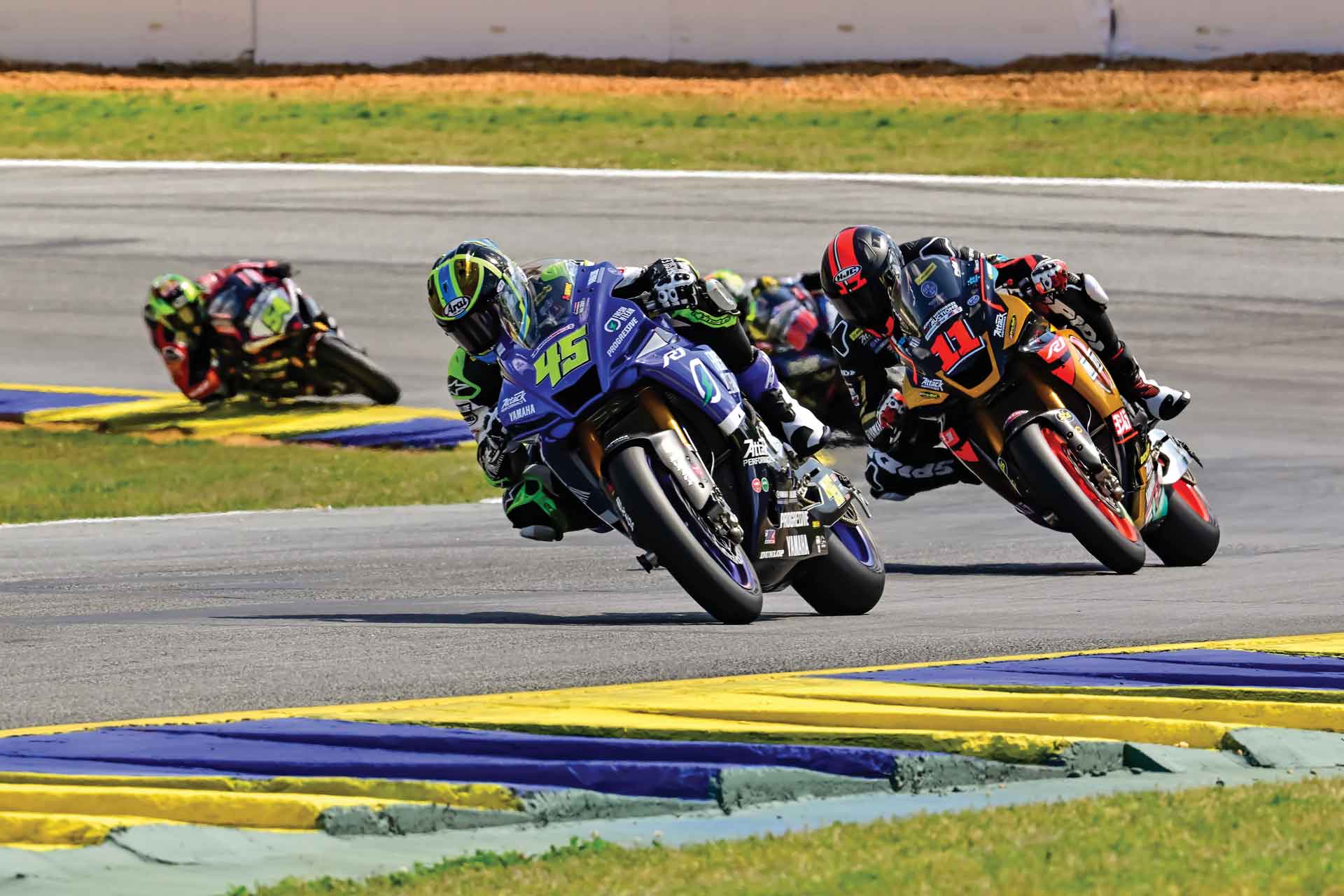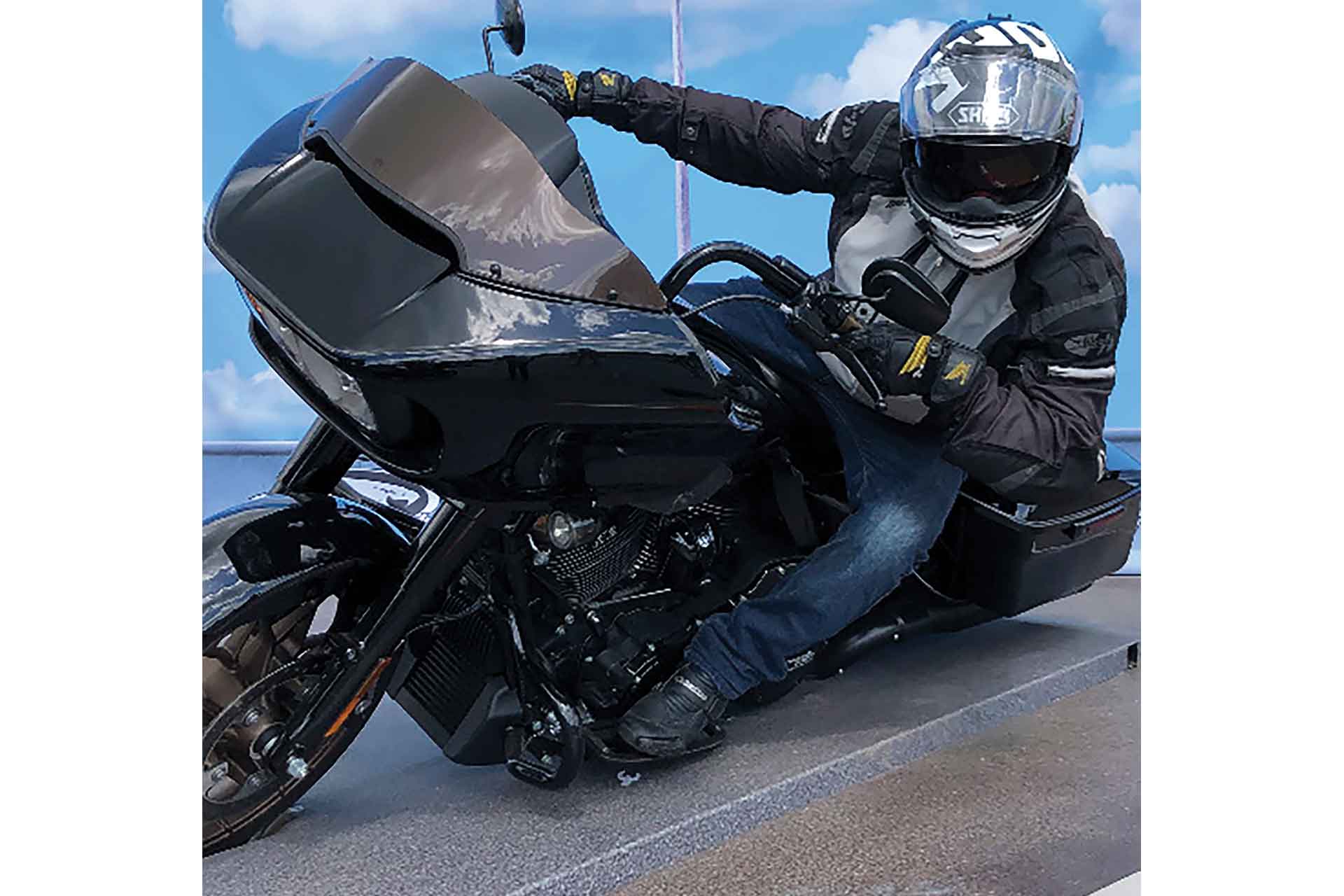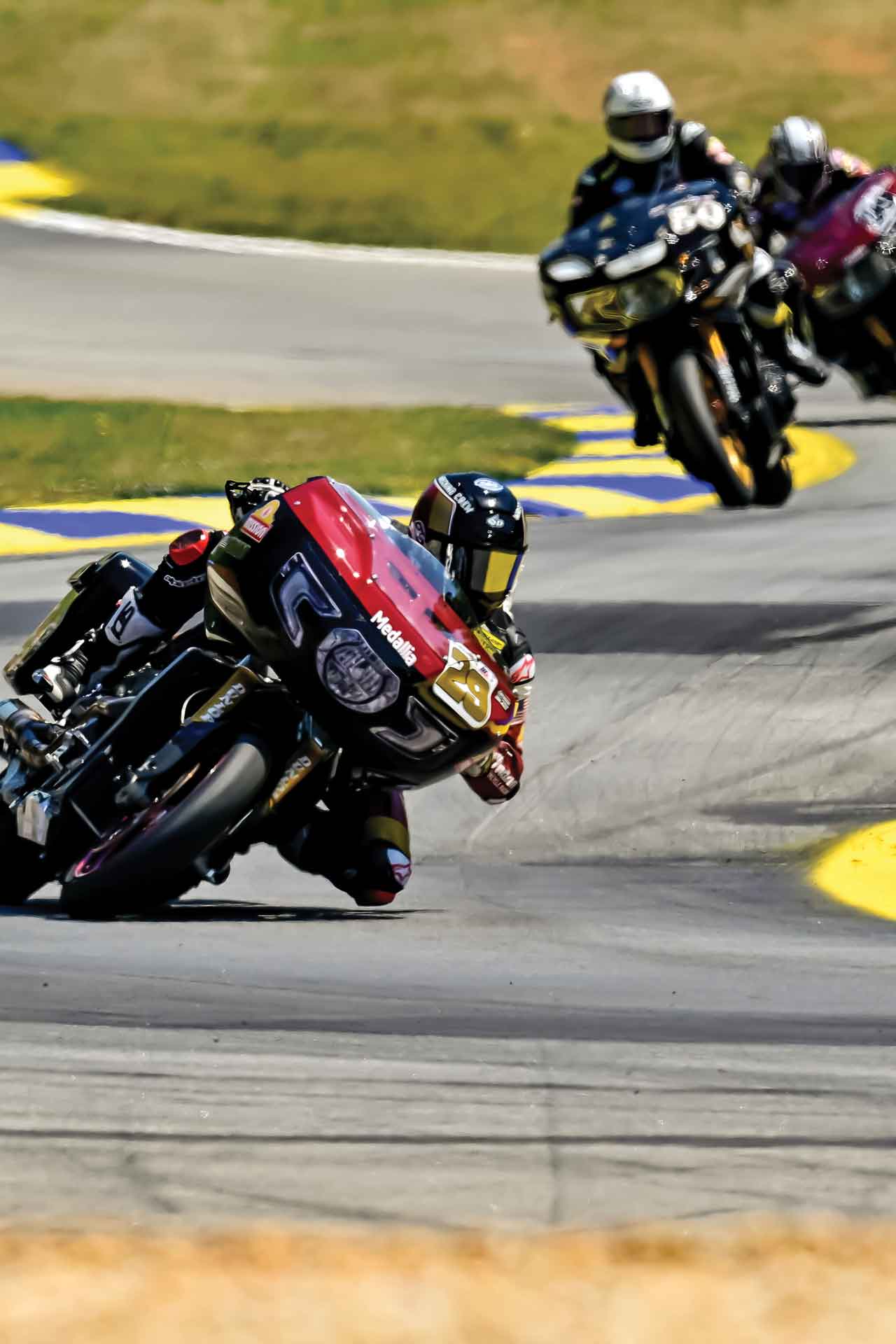 This spring, MotoAmerica hosted a series of races at Road Atlanta, Virginia International Raceway, and Barber MotorSports featuring several categories, from juniors on 400cc bikes to superbikes and the popular baggers, where Harley-Davidson's presence is huge, probably half of the vendor area. I was offered the chance to do a burn out on a new Street Glide and take a bagger for a test run on the track. I thought I was special, until the 8-year-old kid next in line behind me got to do the same thing, but at least they make for cool pictures.
My favorite part of the MotoAmerica event was getting there, but once there I really enjoyed walking the paddock and taking with the racers and teams, looking at race bikes and watching the teams scurry and prep. You are surrounded by motorcycles at this event. I think most of the spectators rode a bike in and even those folks that stayed in an RV brought a bike to get around the complex. There are motorcycles everywhere, all shapes, sizes and types.
Not being a huge racing fan, I didn't pay much attention to who won any of the races. The atmosphere was more thrilling for me. It was a blast to watch, hear and feel the racing up close and personal. In the turns you get to see the men and women racers flying by, dragging a knee and listen to all the different types of engines.
 When the races were over, Tom and I saddled up, twisted the throttle, maybe even pretended we were on the track as we hit some long sweepers through the foothills, arriving home arriving in time for a late supper with our families
Every time I see a lone biker, especially on an adventure bike, with boxes loaded and dark face shield, I wonder where they are headed. Maybe it's to Road Atlanta.