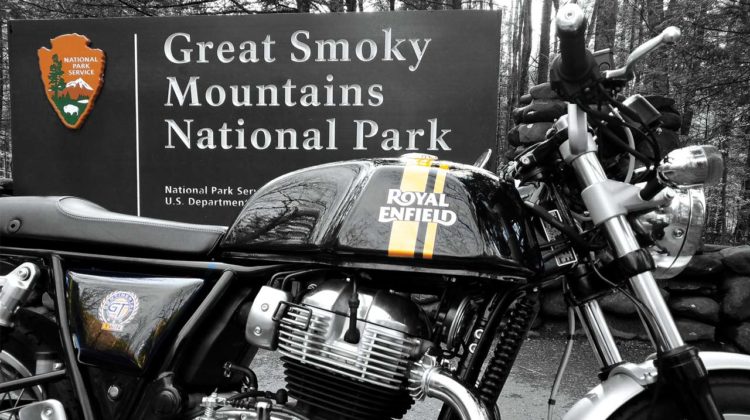 Just as I replaced the Monza-style fuel cap on the new Royal Enfield Continental GT, the first of what would be three interested bystanders at the gas station commented on my new bike.
"Royal Enfield, I've never heard of them," he said.
"They've been around longer than Harley," I replied, realizing with this purchase — made just minutes ago at the dealership down the road — I've become a brand ambassador for the famed British-turned-Indian marque.
Relishing the feeling every rider who has just bought a new bike knows, I happily answered questions about the 650 twin, a bike I've followed in the motorcycle press for almost a year.
My trusty Suzuki V-Strom 1000 remains my go-to bike for any occasion. As much as I love the adventure tourer, it's kind of the Jan Brady of the motorcycling world. Rarely does it get noticed during roadside stops or bike nights.
Alcoa Good Times south of Knoxville, Tennessee, turned out to be my closest Royal Enfield dealer. With papers signed and a dealership T-shirt donned, I embarked on the 130-mile trip home. I chose a route through the Great Smoky Mountains National Park where I could toss the little café racer around in the twisties. After cruising the main drag of downtown Gatlinburg, sneaking glances of myself in the shop windows, I headed into the national park on U.S. 441.
During the height of the riding season, this road is clogged with vacationers, but traffic was light today. The occasional tourist up ahead helped me obey the 4,000-rpm limit recommended during the engine break-in period. I marveled at the jagged peaks of Chimney Tops, clearly visible on this winter's day, before intentionally trying to drag a peg on the road's famous 360-degree looped overpass. The vintage-looking bike's charms captivated me, and I started dreaming about taking it to my favorite bike shows and gatherings this spring to kick off another riding season.
One of the more popular vintage bike events — The Meltdown — takes place in April in Hendersonville, North Carolina. Inside this issue, we profile one of the event sponsors, Plam Werks. Eddie Plam and his team repairs, restores and even customizes vintage airhead BMWs. His father, William, runs Wunderlich America, one of the largest suppliers of BMW parts and accessories. Their North American headquarters is right here in the Blue Ridge Mountains.
This issue also features a ride to Blood Mountain, Georgia, by our Editor-at-Large Sarah Merrell, who tackled the famous motorcycling destination on her supermoto. There's also her feature on Tennessee's Whiskey Trail, where the time-honored mountain practice of distilling spirits is celebrated. Other destinations we highlight include the series of man-made lakes around Clemson, South Carolina, and the roads lining North Carolina's Linville Gorge.
Also look for our profile of Meg Donahue, one of North Carolina's few female motorcycle police officers, who protects and serves atop a Harley-Davidson Electra Glide. We hope you enjoy this issue, and we hope to see you at some of the many motorcycle events held across the Blue Ridge this year.
I'll be the smiling guy standing by the Royal Enfield.
Michael E. Gouge
Editor-in-Chief