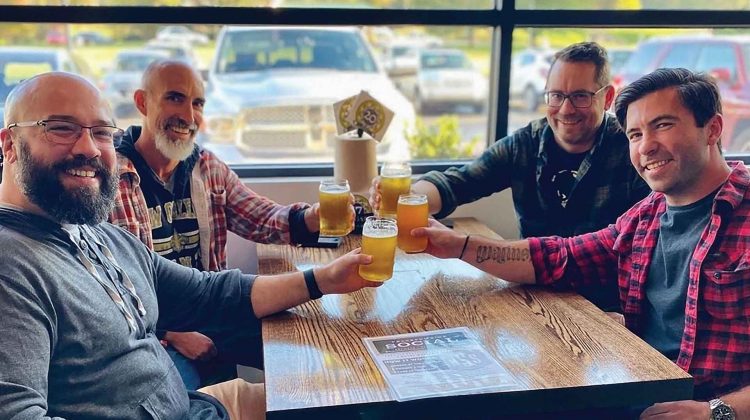 A little gem at the gateway to the Great Smoky Mountains National Park — Townsend, Tennessee — beckons motorcyclists with its stunning mountain scenery, lush forests and meandering roads ripe for thrill-seekers. Between the sweeping curves of Foothills Parkway with panoramic views and the tight, twisties of the infamous Dragon, there's much adventure to be had. 
After a long day of riding, appetites and thirst require satiation — and what better place than where motorcyclists can relax, kick up their feet and enjoy good food and cold beer surrounded by nature? Peaceful Side Social's brewery and craft kitchen provides just that.
Opened in September 2021, the restaurant is the perfect stop for riders passing through the Townsend area on their way to top riding roads and destinations. Although the location is a primary draw, Peaceful Side Social offers a pleasant surprise with its fresh, farm-to-table ingredients and healthy menu options curated by Chef Jeff Carter, executive chef of the award-winning Dancing Appalachian Bistro. They ensure 99% of ingredients are made each morning before customers arrive. There's something for everyone on the menu from sandwiches to pizzas, to chicken, to salads or a power bowl and more.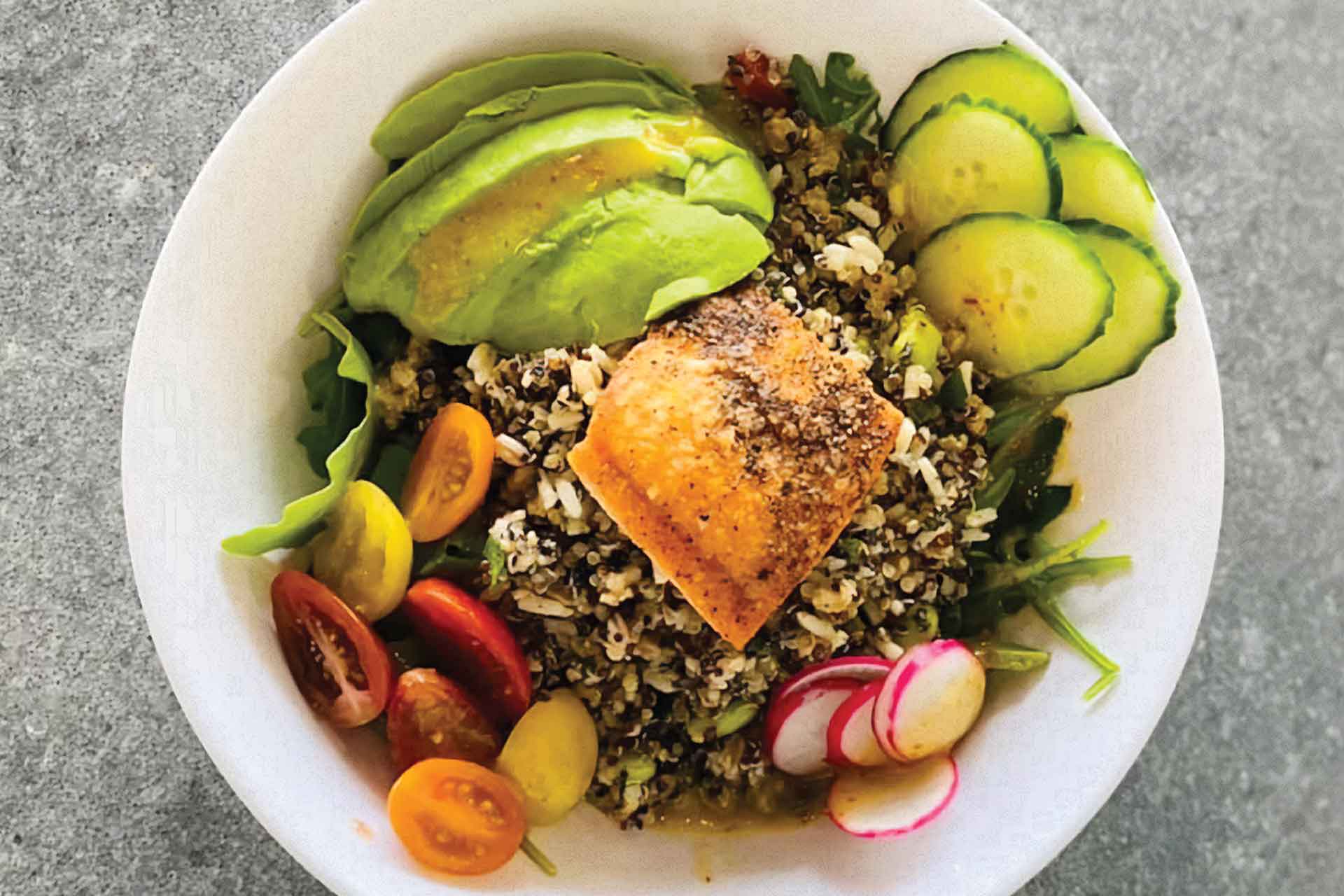 Although options like their roundbread, hand-tossed pizza on sour dough with figs, pears, arugula and ricotta cheese or the trout and avocado sandwich with locally sourced smoked trout, tomato and pickled red onion provide much to savor, the crisp beer options and shade of the patio beer garden are what draw many visitors. Their beer program features craft beer options from East Tennessee with a true German variety including gluten-free options and cider.
Vice President of Operations Houston Oldham said motorcyclists make up a recurring portion of their customer base. 
"We've seen a good amount of motorcyclists come through, so we expanded our parking lot and invested in better parking," Oldham said. "We see a lot of Jeep and motorcycle groups who visit after riding The Dragon or Foothills Parkway or who do a loop through Wears Valley. They stop by because we have the most outdoor space and views. It's a great place to stop in for lunch and enjoy pizza and a beer."
As a business of Oldham Hospitality, giving back and having a bigger purpose has always been important to Peaceful Side Social owner Mark Oldham. At the end of every transaction at Peaceful Side Social, customers can round up their check to the next dollar to benefit local organizations that aim to protect and preserve Townsend and the Smokies. Current organizations include, but are not limited to, the Townsend/Cades Cove Gateway Alliance, the Little River Watershed Association, the Tremont Institute and Keep Blount Beautiful.  
Oldham Hospitality Marketing Director Ashley Box stressed the importance of doing their part while allowing others to give back, too.
"When you're a tourist, you often don't know ways to give back to the area," Box said. "Educating our guests on these organizations so they can come in and round up their order ticket, even if it's just a little bit of spare change, makes our patrons feel good and makes us feel good."
Feeling good is in ample supply. Patrons of Peaceful Side Social shared their favorite menu options and beer picks. 
Ashley Bennink of Maryville, Tennessee, was visiting Peaceful Side Social for the third time. 
"I had the kale salad with country ham and my husband had the Italian sausage and vegetable round bread and we shared the hummus appetizer," Bennink said. "We also had the Bearded Iris Brewing IPA and the Yee-haw Brewing Dunkel. The food was great — we loved it. The flavors of the goat cheese and the walnuts in the salad were wonderful."
Her husband, Matthew Bennink, said the quantity and quality the of food was good, too.
 "They give you enough food for what you're paying for. Overall, it's just really good. The location is excellent, there's so much to do with the outdoors here. It's great to visit in the evening and there's plenty of parking. It's great."
Not just the food but variety of beers are what Renee Hammett, also of Maryville, enjoys.
 "I get the grain bowl and my kids always get the pizza," Hammet said. "We've been here several times since they opened since we like to camp. They have a great beer selection. I typically get the IPA. My husband likes the dark beer and my mom likes the ciders."
Each customer has their favorites. But Woodrow Hughes, also a local, said anything in his glass is his favorite although he enjoyed the Bearded Iris IPA. 
"And the truffle fries — you gotta get them," Hughes said. "They keep us coming back. The pizzas also never disappoint."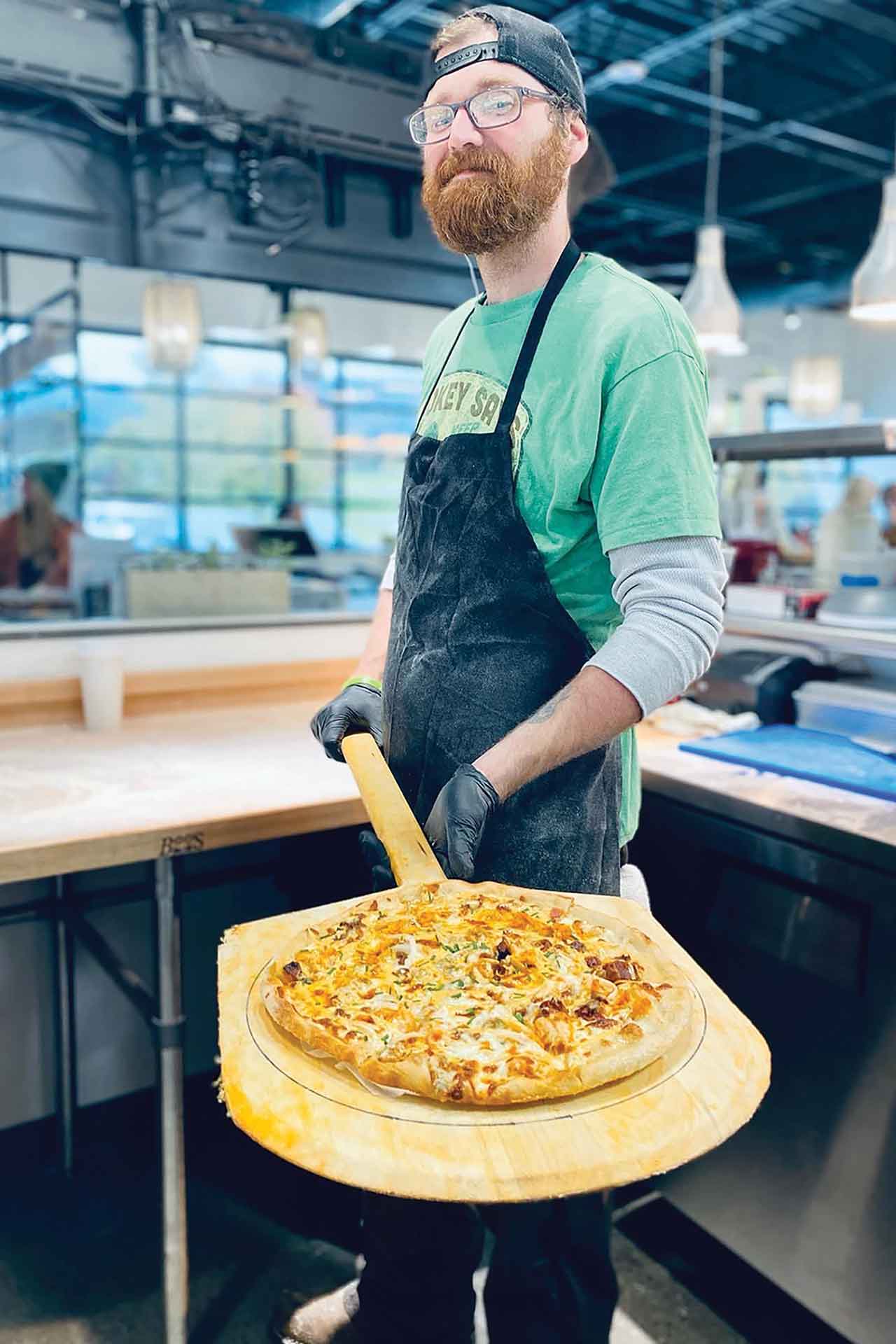 Good things lay ahead for Peaceful Side Social. They'll be further expanding their establishment with the addition of a taco and tequila bar on the property with the grand opening taking place on Cinco de Mayo. 
"The taco and tequila bar will highlight different taco styles each day with fresh ingredients," Oldham said. "We'll also have beer on tap. This will provide more space and help spread people out."
Peaceful Side Social patrons can also look forward to a big Oktoberfest in September.
With this new establishment, motorcyclists visiting the Smoky Mountains are in for a treat. With options like delectable food, crisp beer, fresh tacos and tequila cocktails set against the natural beauty of the area, it's an oasis following a long day of riding.
Blount Partnership Director of Tourism Kim Mitchell said Peaceful Side Social is an asset to the area that both travelers and locals can take advantage of.
"With magnificent and uncluttered mountain views, fresh air and even corn hole and a green space, it's an experience for the whole family," Mitchell said. "Customers are guaranteed a great experience, while knowing their purchase is assisting in preserving the Smoky Mountains as well."