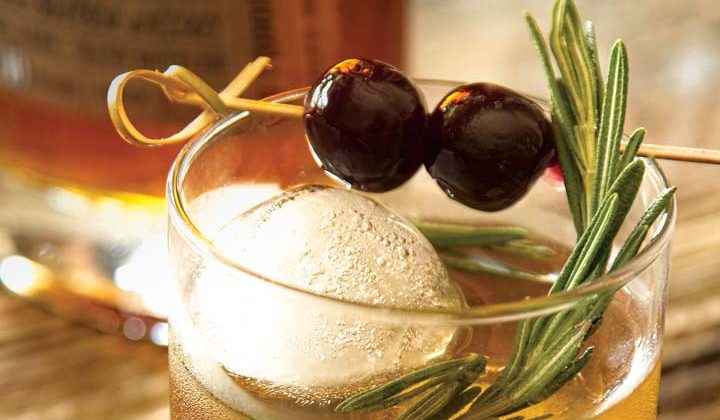 The Kentucky Bourbon Trail can step aside: there's a new trail that's worth the ride. Established in 2017, the Tennessee Whiskey Trail celebrates a spirit deeply ingrained in Tennessee's culture and heritage and has led to the state now being a leader in whiskey production. With 25 different distilleries drawing more than 2 million people per year, this attraction is steadily growing in popularity. Although the Trail is only a few years old, the history of Tennessee whiskey dates back to the 1800s.
Prior to the Civil War, Tennessee was a leading producer of distilled spirits. According to the Whiskey Trail historians, Tennessee made so much whiskey that the then Confederate government of Tennessee outlawed whiskey production in order to field and supply the army. Following the Civil War, Tennessee had hundreds of registered distilleries across the state by 1908. Unfortunately, Prohibition came, whiskey was banned and Tennessee remained dry until 1939.
Tennesseans began rebuilding the whiskey industry after Prohibition was repealed. Jack Daniels reopened in 1940 and led the way for more distilleries across the state. In more recent years, Tennessee has reformed its laws and barriers to entry and today boasts 30 distilleries.
For those seeking a taste of Tennessee whiskey, the Trail's website offers trip planning with maps, routes and even provides a passport and mobile app. The passport enables whiskey enthusiasts to document visits to each distillery along the Trail, and upon completion, can be traded for a souvenir Whiskey Trail T-shirt.
Luckily for those who enjoy whiskey, moonshine and life on two wheels, the Tennessee Whiskey Trail makes for a memorable riding adventure. The East Tennessee leg of the Trail falls within the scenic Blue Ridge Mountains — chock-full of winding roads ripe for riding.
The Pigeon Forge and Gatlinburg area serves as an ideal starting point with four distilleries located in close proximity to one another.
Old Forge Distillery, located within Old Mill Square in Pigeon Forge, is home to a water-powered stone mill that has ground grain for farmers, barterers and whiskey makers for nearly 200 years and is still used today to produce Old Forge's spirits. Much of the inspiration for their spirits comes from other locally-owned businesses in the square, including the Pottery House Café, Candy Kitchen, Farmhouse Kitchen and Creamery.
Keener Shanton, head distiller for Old Forge, produces staples that are true to the distillery's heritage.
"We have stone-ground bourbon, rum, vodka and our Harvest Gin," Shanton said. "But we also boast an intoxicating selection of moonshines that range from approachable 60-proof flavors like Coffee, Vanilla Bean and Apple Pie, all the way up to 130-proof straight from the still. Our rich Cream Liqueur line includes seasonal options. If you prefer to chew your booze, we have Moonshine Cherries."
Inside, Old Forge offers whiskey and moonshine tastings and a bartender serves up cocktails utilizing their diverse spirits. T.J. King, who works at Old Forge as a moonshiner, says many motorcyclists come through.
"This is a huge destination for motorcyclists and they come from all over," King said. "Many people come through on their way to motorcycling roads like The Dragon, Cherohala Skyway and the Rattler."
Sugarlands, Ole Smokey and Doc Collier
Just down the road in the heart of bustling downtown Gatlinburg are three distilleries all within walking distance: Sugarlands, Ole Smokey and Doc Collier.
Sugarlands Distilling Company is a popular attraction with award-winning spirits. Visitors can take a behind-the scenes tour and enjoy samplings in their tasting room for only $5. Their covered patio area with a cocktail bar serves as a popular hangout. Sugarlands' top sellers include a Bloody Mary incorporating their Maple Bacon Moonshine and Sugarlands Bloody Mary Mix, or for those who are looking for more tropical flavors, the Peach on the Beach stands out as a favorite made from their Peach Moonshine and Pina Colada Moonshine. They also offer a selection of cocktails that change with the seasons.
Just down the street lies Ole Smokey — the first federally licensed distillery in East Tennessee. The company's roots can be traced back over 100 years to the early settlers of the Smoky Mountains. Their moonshine is made with authenticity to the Appalachians. Their engaging servers share bits history and entertain visitors as they pour out the tastings.
Steven Hailey and Susan King, from Bryson City, North Carolina, are return customers who tasted Ole Smokey Moonshine before but returned for the whiskey.
When asked what their favorite flavor was, they remarked, "We really like the Buckeye Moonshine and the Blended Whiskey."
A 10-minute walk from Ole Smokey visitors will meet Doc Collier Moonshine. Along with tasting their spirits, visitors can see some of the equipment that William "Doc" Collier and his family used for generations to make their moonshine in the mountains of Tennessee. A more intimate setting than Sugarlands and Ole Smokey, Doc's Shine Shop is set up like an old-fashioned country mercantile store.
The tastings at Doc Collier begin with straight moonshine before heading into smoother flavors like blackberry and mountain sunrise — their version of a tequila sunrise. Then they offer a taste of White Oak, their rye whiskey, followed by moonshine cherries. After that, they move to their 40-proof spirits like apple pie (which they say is best served warm) and banana with a little vanilla to round it out. They also have GreenBrier Apple, Dew Drop, Root Beer Float and Buckeye. Last but not least are the "dessert" spirits like Hazelnut Mocha, Chocolate Cream and a moonshine slushy.
Most of the visitors imbibing in the tastings are repeat customers, including Stewart Redden, who has favorites and not-so-favorites.
"I've liked most of the tastings," Redden said. "My least favorite was the [GreenBrier] Apple. I hate to say it, but the Root Beer Float was my favorite. The slushy is something you could drink by the pool all day."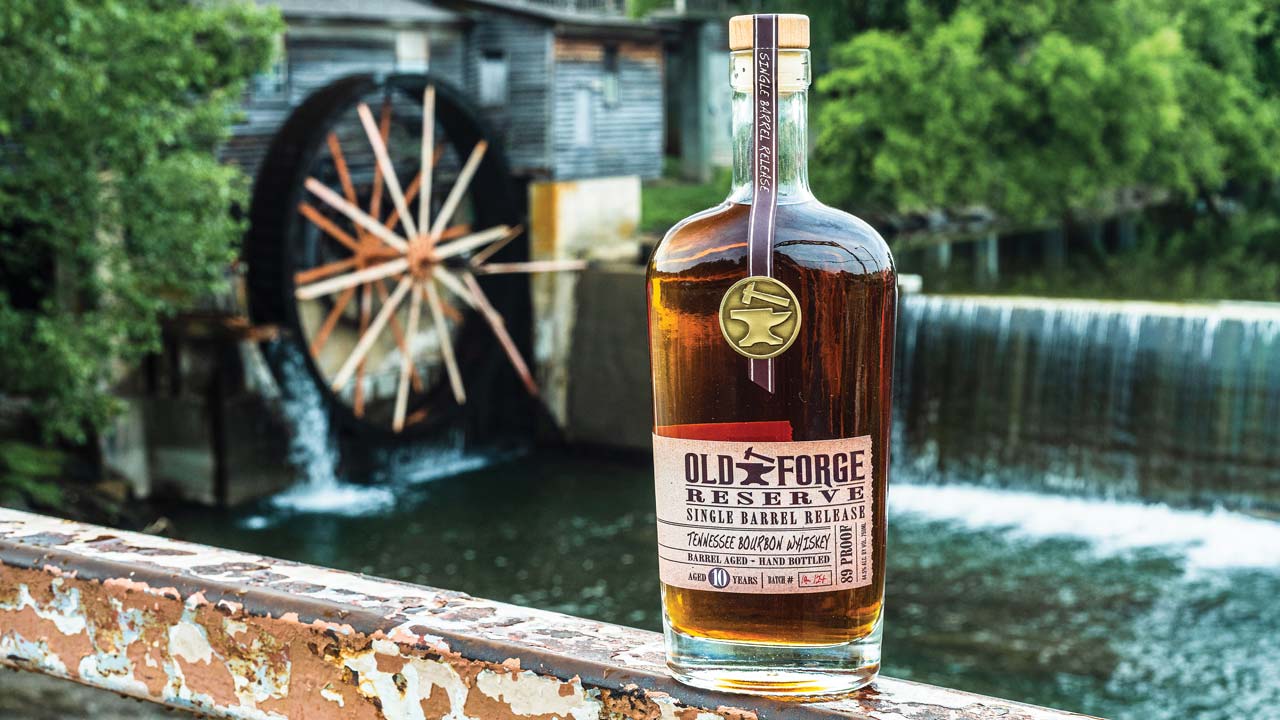 Tennessee Legend, Old Tennessee
Leaving Gatlinburg and on the way to the next East Tennessee, Whiskey Trail adventurers will discover two distilleries: Tennessee Legend in Sevierville and Old Tennessee in Kodak.
With its location in Sevierville, Legend is less busy than the downtown Gatlinburg and Pigeon Forge distilleries but has a friendly, small-town atmosphere and earned its name from legendary moonshiners. One of its unique offerings is the 120-proof Fiery Mango Margarita Moonshine. Mixed with pickle juice and their bloody mary mix, it makes for what many visitors deem the best bloody mary they've ever had.
Dave Ashburn, visiting from nearby Newport, Tennessee, enjoyed their King Snake Bourbon.
"It's unbelievably smooth for a bourbon," Ashburn said. "It almost has a vanilla back-taste that makes it really powerful. I was pleasantly surprised. When it comes to a brown liquor, this beats anything mass-produced that I've tried."
Due north lies the next stop — Old Tennessee Distilling, Co. — located next to Smoky Mountain Harley Davidson's Kodak shop. Inside, the building pays homage to whiskey runners and the walls are covered in historic photos reminiscent of a museum. While enjoying up to 10 free tastings, visitors can stroll through Old Tennessee and read about the rich history of the area and key figures who made whiskey making a legacy. Even their spirits are named in honor of these individuals.
Old Tennessee's Black Mountain Rum and Spiced Rum were created in honor of Cal Johnson. Originally born into slavery, he became a prominent Knoxville racetrack and saloon owner. In fact, the Wright brothers once landed a plane at his track. By the time of his death he was one of the wealthiest African-Americans in the state and these spirits praise his legacy and contributions.
Their spirits aren't just inspired by people, they're also inspired by places. Motorcyclists who have navigated the exhilarating curves of The Dragon located along US Highway 129 will enjoy their Tail of the Dragon Tequilas offering the same "Grab Life by the Tail" thrills as its namesake.
Kent Merritt, who oversees much of the behind-the-scenes operations, is a native of the area and Treasurer of the Tennessee Whiskey Trail board of directors. He shared that nearly 100,000 people come through their doors annually.
"We're proud of what we make," Merritt said. "We like to make it a good experience and for people to have fun and keep coming back again and again."
Knox Whiskey Works, Postmodern Spirits
The final stop in the Smoky Mountains of East Tennessee includes two distilleries in historic downtown Knoxville just a short walk from attractions like the Sunsphere, World's Fair Park, Market Square and museums.
Knox Whiskey Works, Knoxville's first (legal) distillery, is a small batch, craft distillery. Its distillers utilize locally-sourced products and work alongside farmers and artisans to create unique spirits representative of East Tennessee. Their Old City Heirloom Corn Whiskey is an award-winning favorite, but they also produce an assortment of spirits named for the area like Jackson Ave Gin, Marble City Pink Gin, Deals Gap Dragon Tail Whiskey, Tennessee Valley Vodka, Tennessee Tailgate Orange Flavored Vodka and Three Rivers Rum and new products are always in the Works.
In Knox Whiskey Works' tasting room, visitors can sample all of their spirits as the process that goes into making the spirits is explained, or they can enjoy a cocktail tasting flight of four house-made cocktails.
Postmodern Spirits, a distillery with a cool, modern vibe and vibrant lounge space, also calls downtown Knoxville home. Ron Grazioso, the distiller and owner, strives to create unique spirits that set themselves apart from the mainstream.
One of the most interesting aspects of Postmodern Spirits is their Brewer's Collaboration Series. Each limited, single-barrel batch is distilled from beer from local brewers and finished in charred oak barrels. Each one has its own unique character distinguished by the beer and the brewers it came from. Some of the breweries include Abridged Beer Company, Balter Beer Works, Last Days of Autumn and The Pretentious Beer Company.
"Between the collaborations and whiskeys we've worked with 10 different breweries," said Grazioso. "The main thing we wanted was to do something different and stand out. We want to do things a lot of people haven't seen."
The tasting room at Postmodern Spirits is just as different as its offering. Instead of plastic thimble-sized tasting cups, the tastings are served in glass tumblers and ice provided upon request. Those who prefer cocktails to straight spirits can savor seasonally-influenced artisan cocktails. One of their classics is the Mule Postmoderne made from Kore Vodka, ginger syrup, chai syrup, lime juice and Prohibition Bitters.
Townsend Grains & Grits Festival
Covering the entire Tennessee Whiskey Trail in one trip may be a challenge for motorcyclists as it stretches across the entire state, but the Smoky Mountains section of the trail within East Tennessee is a good place to start. There are also distilleries in Chattanooga, the Greater Nashville area and Memphis. However, there is one way for whiskey and spirits enthusiasts to enjoy nearly all the distilleries in one evening in close proximity to the Smokies' best riding roads: the Townsend Grains & Grits Festival.
An event hosted by the Tennessee Whiskey Trail in partnership with the Smoky Mountain Tourism Development Authority, Grains & Grits is a festival of Southern spirits and gourmet grub. The festival usually takes place the first Saturday of November and features a unique opportunity to experience the state's thriving craft spirits and culinary community against the backdrop of the Smoky Mountains. 2019 marked a record-breaking year with nearly 1,000 attendees.
Motorcyclists attending the Festival will enjoy Townsend's scenic beauty while meandering through roads like Foothills Parkway, touring Cades Cove or visiting the infamous Dragon with 318 curves in 11 miles.
Kim Mitchell, director of tourism for the Blount Partnership, confirmed the area welcomes motorcyclists with open arms.
"We welcome motorcyclists to Townsend, the Peaceful Side of the Smoky Mountains," said Mitchell. "Visitors on two wheels will not only enjoy the Grains & Grits Festival and ample riding roads, but the wealth of lodging accommodations, restaurants and outdoor activities."
Whether navigating the entire Whiskey Trail, making just a few stops or taking part in the Grains & Grits event, the Trail is certain to be an adventure — and this Tennessee tradition is only expected to grow.
As Keener Shanton with Old Forge Distillery had to say, "Like the corn stalks that provide grains for our products, our spirits are rooted in the fertile soil of tradition and will continue to grow toward a bright and sunny future."
Hit the Trail
Two-wheeled enthusiasts ready to make the Tennessee Whiskey Trail part of their riding adventure can visit tnwhiskeytrail.com to learn more or download the app.