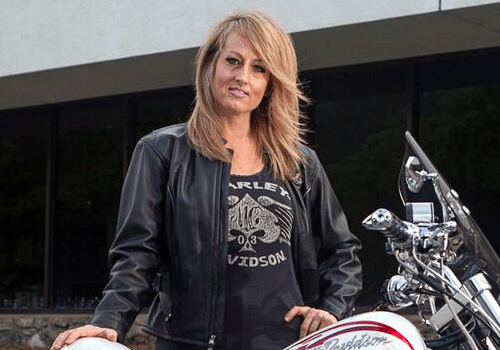 Miriam McKinney can sum herself up in just one word: teacher.
For five years, McKinney wrote lesson plans, corralled kids and taught music to children enrolled in Buncombe County Schools. Drawing on her love of the piano – she started playing at the tender age 3 and began lessons at 5 – she taught music to children in grades kindergarten through fifth grade, often dealing with hundreds of kids in a day.
"I wanted to save the world," says McKinney, who earned her education degree at Mars Hill College.
That idealism fueled her early career in education, she says, but it couldn't sustain her. Long days in the classroom and the emotional demands wore on her.
"I didn't leave education because of the money or anything like that. Had I been happy in the classroom, I would still be there. I just couldn't deal with the system," McKinney says.
Still, she adds, "I wouldn't take any of it back."
McKinney returned to college and earned her master's degree in business and entrepreneurship from Western Carolina University. She dove into real estate.
"I originally got my broker's license to do investing and never thought I would be doing what I do in the capacity that I do," she says.
That was 15 years ago. Today, McKinney works with residential and commercial clients as a Realtor/broker with Beverly-Hanks & Associates.
"It's really the education part of the business that I love the most. It's helping people, walking them through the process and talking them through how to achieve their goals," she says. "There are lots of moving parts. I'm putting fires, but it's helping people."
When she's not closing on a property, McKinney's likely outside. She grew up in Henderson County, romping, running and climbing.
"I was a big tomboy. I was also a daddy's girl and always did stuff with my dad," she says. "I didn't play with dolls, I played outside. I started riding dirt bikes when I was a teenager."
Those dusty Flat Rock excursions eventually led McKinney to buying her own bike. It was a Harley Sportster. She was 28.
"I'd been riding for years, but I took the safety course at Blue Ridge Community College, and they were dropping bikes left and right," she says. "That gave me some confidence," though she adds that she always rides fully dressed in her safety gear. "I've got leathers on in the dead of summer because accidents can happen anywhere, any time."
McKinney now cruises on a custom Harley, mostly on the Blue Ridge Parkway.
"I don't ride as much as I would like, but I love the parkway. I used to trailer my bike all over the place. I'd go to all these places and people would ask me, 'Why are you here?'" she says with a laugh.
"I love riding locally," she says. "This is the best place to ride; it's absolutely the best."