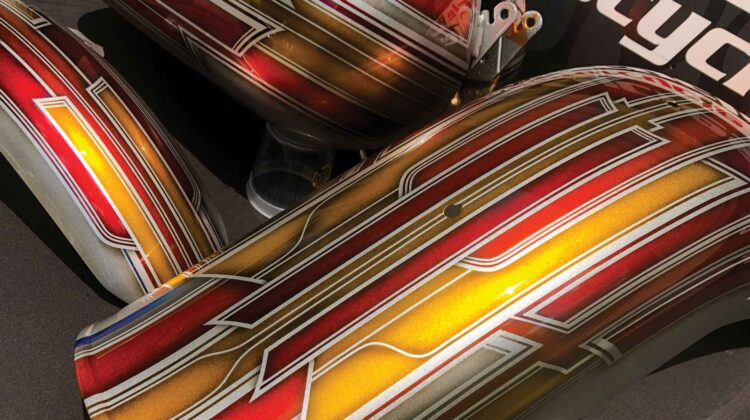 The first time a friend invited Bryan Dwight to come over and see his Honda z50 when he was a little boy, Dwight knew he had found a new favorite toy. His trusty bicycle was destined for the junk pile.
"At age 7 or 8, I decided I would never pedal again as long as I lived," Dwight said with a chuckle. "I was always into motorcycles."
His love for motorcycles never faded and as an adult he managed to turn his passion into a thriving paint and body business.
Dwight, 48, owns and operates BD's Cycles, a custom motorcycle paintwork business in Lancaster, S.C.
His work includes everything from restoration paint jobs on vintage Harleys and other old bikes to special customization on modern motorcycles to fixing a bike that just needs a minor touch-up.
"We are sort of a jack of all trades," Dwight said. 
His shop completes about 50 to 80 motorcycle paint jobs each year.
Each project, especially the restoration jobs, brings unique challenges and a sense of satisfaction, Dwight said. 
He said it is impossible to say which job is his favorite or which one is the most memorable.
"It's like which kid is your favorite kid. You love them all," he said.
More than remembering any favorite paint job, Dwight said he remembers the stories his customers tell him about why they want to get a bike painted. They tell him about their families, their dreams and their own childhood memories of falling in love with motorcycles.
"My dad had one when I was a kid. Now, I'm 55. I found one and I want to bring it back to its original glory," Dwight said he remembers one customer telling him.
Each day on the job gives him a chance to learn something new and to help people realize their dreams, he said.
The business grew one step at a time as Dwight began to see he could marry his interest in motorcycles with his talent for paintwork. The realization took some time.
A native of Charlotte, Dwight joined the U.S. Coast Guard in 1994 after graduating from high school. He learned the value of hard work, dedication and attention to detail while in the military.
When he was honorably discharged four years later, Dwight went to work for his father's architectural signage and graphics firm.
"My dad was not quite sure what to do with me," he said.
Dwight's father, Ernest, told him to find areas in the business that could be improved. So, Dwight set to work poking around the shop and eventually discovered more could be done in the paint department. He wanted to try new technology that could improve the way spray paint was applied to products in the business.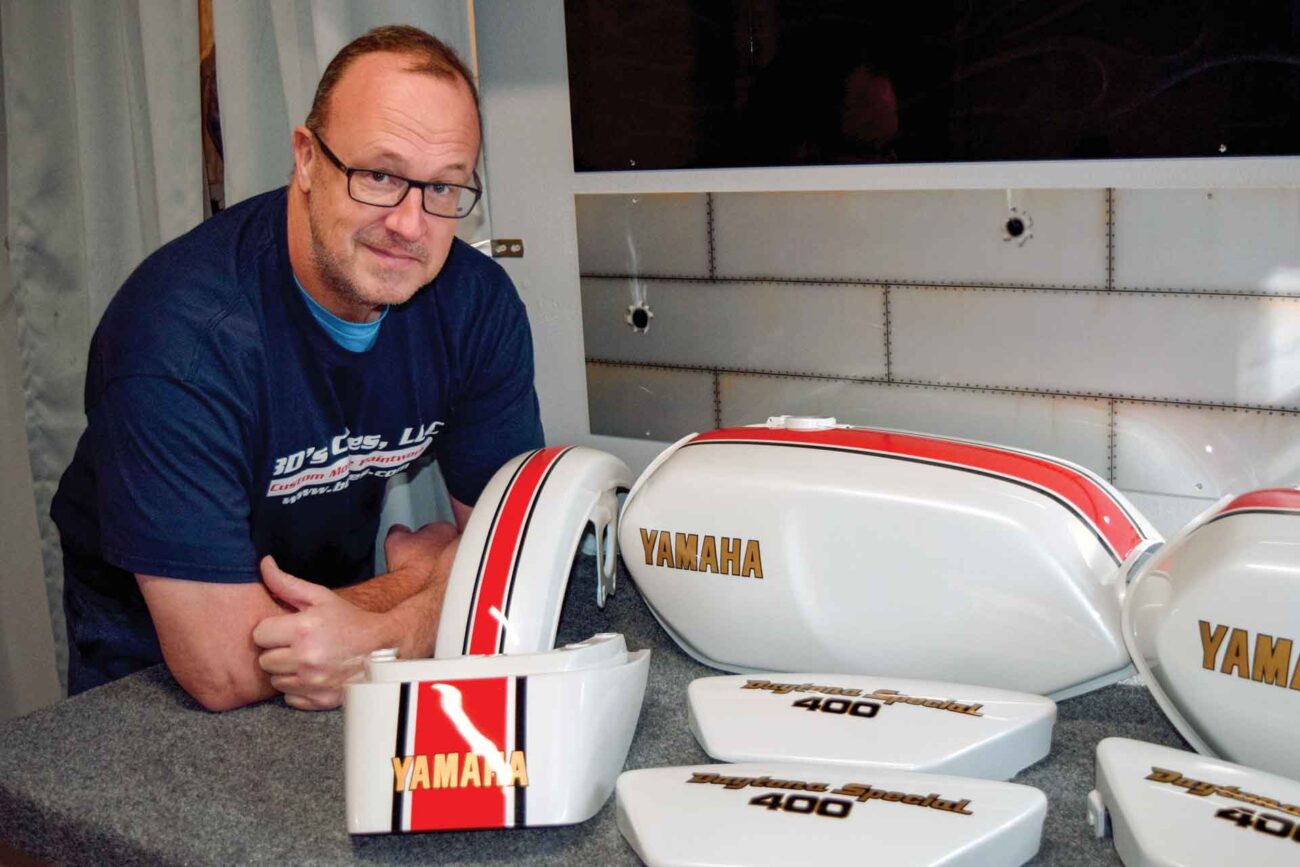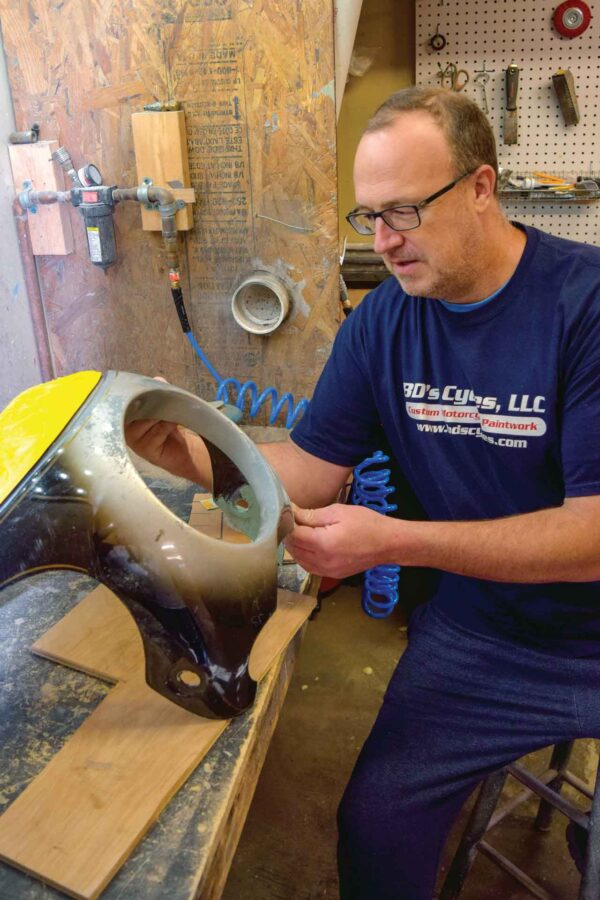 As Dwight gained confidence in the paint department at his father's business, he began thinking about how it might be used on motorcycles.
"In the back of my mind I'm a motorcyclist at heart," he said. Dwight currently rides a 2013 Yamaha FJR1300.
He began practicing his painting skills on his own bikes and sometimes his friends' motorcycles. Then, a buddy asked him to work on an insurance job.
After taking on that project and some other insurance and specialty motorcycle paint jobs on the side, Dwight finally decided he would give it a shot and try to make a living painting bikes. He opened BD's Cycles in 2001.
"My dad was always very supportive," Dwight said. "He said, 'I'll help you all I can.' He said, 'My door is always open,'" Dwight said.
His father continues to help with marketing and business development.
The business is growing by leaps and bounds, Dwight said.
Dwight said he suspects that the pandemic may have led many people with extra time on their hands to decide to fix up old motorcycles or find a way to spend their free time with an outdoor hobby that naturally involves social distancing.
The increased business means Dwight usually works 70 to 80 hours each week. And while being self-employed is "no piece of cake," he said he enjoys his work to the point that he hopes he might see all the bikes he has painted in heaven one day.
"It is very rewarding to think that at the end of a year or a decade or my career how many cool paint jobs have I done," he said.
 As rewarding as his paint work is, Dwight said he and his father found his business could do more than just help people restore and refurbish motorcycles. 
About two years ago BD's Cycles began sponsoring the national Ride For Kids program that raises money for the Pediatric Brain Tumor Foundation.
"We felt it was a good opportunity to help," Dwight said. "We just felt like it would be a nice cause. As a father, few things tug at your heart more than the prospect of something like that."
Dwight has 16- and 17-year-old sons. His girlfriend, Kandy, also has a 15-year-old son.
BD's Cycles offered a $500 gift certificates to top riders in all 24 Ride For Kids events held around the country for the last couple of years. The company also supports other motorcycle rides for worth causes including fighting cancer and supporting veterans.
Dwight's love affair with motorcycles was instant, and he said he feels the same certainty that the hard work and long hours at his business are more than just a job.
The work is a chance to connect with people, share his love for motorcycles and gain a little more insight into his craft.
  "I've been doing this long enough that you learn something new every day," he said. "Every day is a learning opportunity." 
More information