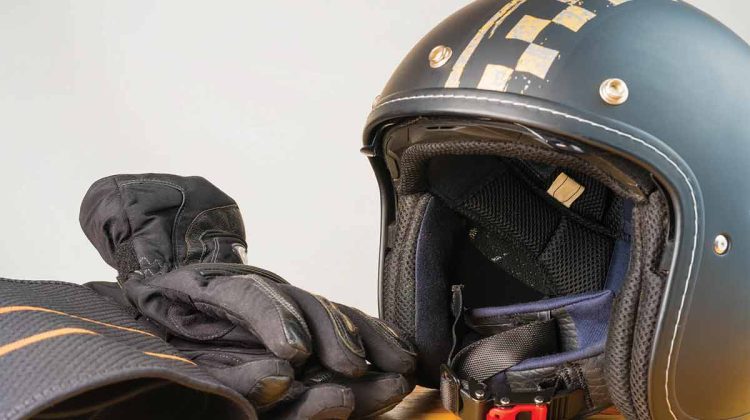 For one day each year, a determined group of motorcycle riders cinch up their neckties and join their fellow enthusiasts for a worldwide benefit ride. Hordes of motorcyclists — both men and women — wearing suits and formal wear take to the roads in the annual Distinguished Gentleman's Ride.
The May 21 event brings together riders of classic and vintage-styled motorcycles to raise funds to battle men's health issues, including prostate cancer and suicide prevention. In the last 10 years, the worldwide event has raised more than $37 million.
Nearly 100 million motorcyclists from 90-plus countries will dress up and ride on that Sunday in cities across the world. Organizers of the Asheville, North Carolina, ride hope to attract more riders this year by opening it up to all types of motorcycles, not just vintage, retro-styled or custom bikes.
"Of course, everybody dresses to the nines, which is a big part of the fun of doing it," John Gustafson, a member of the board of directors for Dale's Wheels Through, said at a previous Distinguished Gentleman's Ride. "I like it a lot. I have an ensemble that I only wear once a year for this thing."
Ed Carroll, A Vietnam veteran and prostate cancer survivor, organizes the Asheville-area ride, which draws riders each year to explore the mountain roads and compare who wore the most dapper apparel.
"I think as we go along, more and more people are going to know what it's about. Particularly we want to get more women riders involved," Carroll said. "We want to be all inclusive if we can. We're not going to turn anybody away. We ask them to ride something appropriate, chopper or café racer or vintage bike, anything like that is great."
DGR helps fund the Movember Foundation, an international charity helping prostate cancer, testicular cancer and suicide prevention efforts.
"Globally, three-quarters of all suicides are men, which is something I didn't realize," Carroll said.
To join the May 21 event in a city near you, visit gentlemansride.com.
— Michael E. Gouge