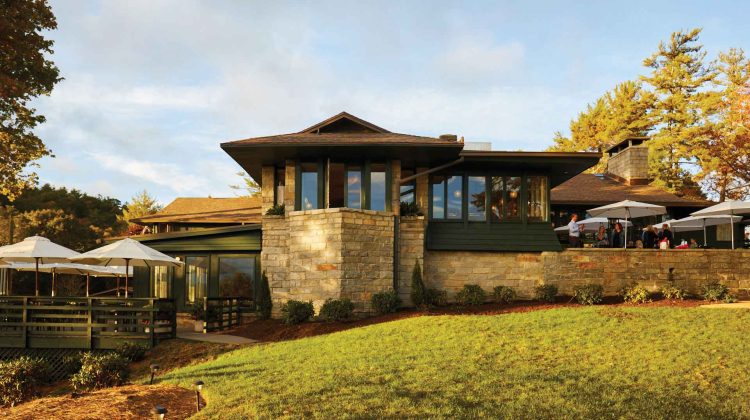 Pulling up to the Skyline Lodge, a peaceful silence washes over you. Walking toward the courtyard entryway, laughter and conversation is heard, whether between old friends or strangers who became fast friends. Soon, the smell of culinary delights wafts from the open doorway to the Oak Steakhouse.
"When you come here, you kind of leave everything behind you," said Matt Weinstein, executive chef at the Oak Steakhouse. "With how remote it is up here, we have amazing views, everything just super peaceful — this is a pretty unique place."
Located just a few minutes outside of downtown Highlands, North Carolina, the Skyline Lodge, at around 3,700 feet in elevation, is located smack dab at the crossroads of history and modernity. Designed and built in 1929 by Arthur Kelsey, a pupil and friend of legendary architect Frank Lloyd Wright, the structure itself seamless blends into its natural surroundings of ancient rock and dense forest.
By 1938, the picturesque lodge shut its doors when founder/owner Howard Randall passed away. It reopened in the 1950s and returned to prominence by the 1960s, and since then this beloved destination of travel and leisure has been welcoming guests for decades.
Recently, Indigo Road Hospitality purchased the property, only to conduct extensive renovations and relaunch the lodge in 2021 to wide acclaim and reverence. As it stands, Skyline Lodge houses 40 rooms, all alongside the artisan brilliance of the Oak Steakhouse and Butler's (a casual lunch alternative).
"We get most of our produce from local farms in the area," Weinstein noted. "And one of the beautiful things about living [in Western North Carolina] is driving around to any of these small, mountain towns and there's all these produce stands on the side of the road — we're always finding whatever is in season, that's my inspiration."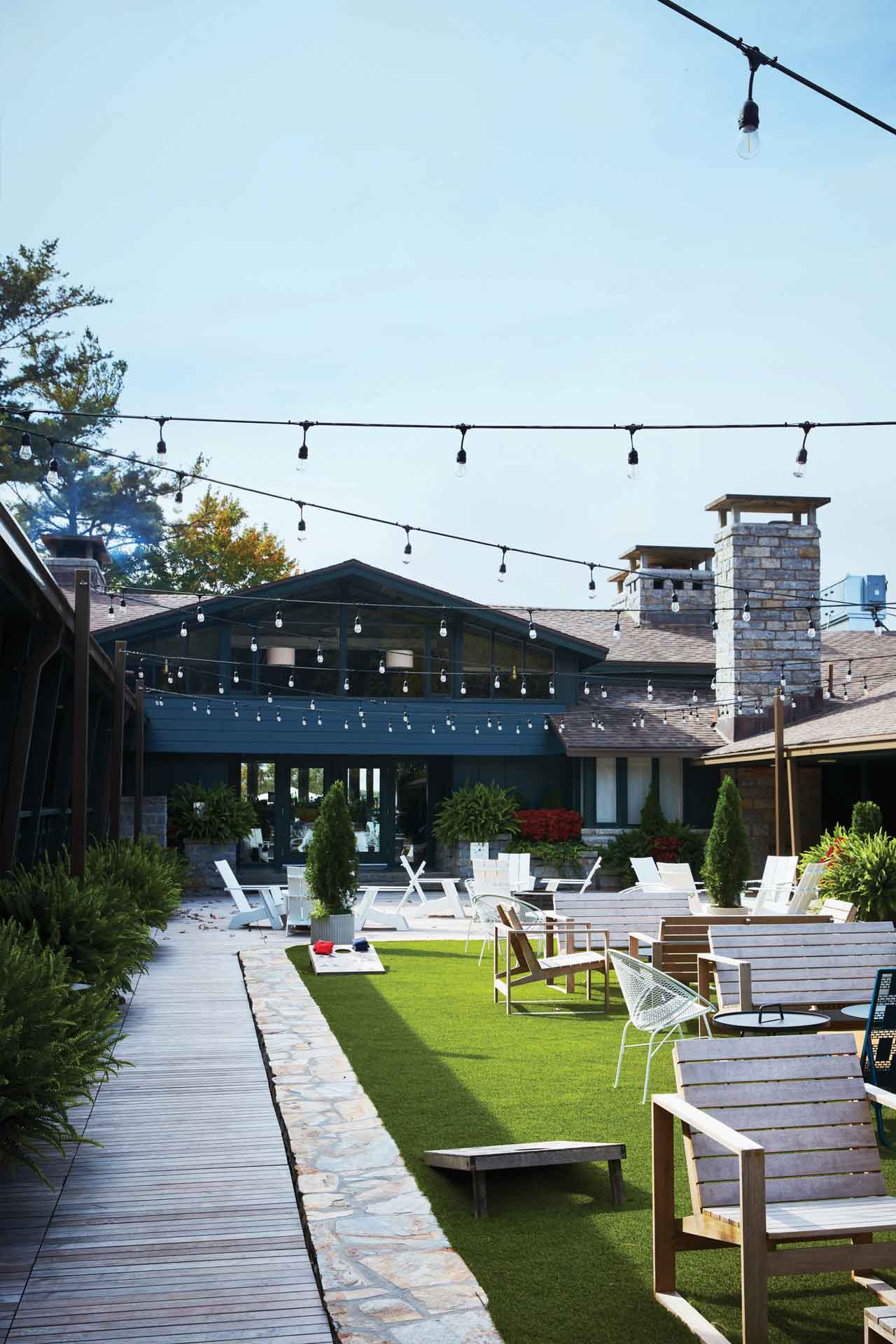 Based out of Charleston, South Carolina, IRH also owns and operates several storied restaurants and hotels around the country, including the Snowbird Lodge (Robbinsville) and soon-to-be-opened Flatiron Hotel (Asheville) in Western North Carolina.
"With the Oak, we're a modern take on a classic steakhouse. So, we're making sure those steakhouse classics are on the menu, but we're also giving them our own spin," Weinstein said. "I look at food as having fun with it. I don't want the menu and the presentation to be stuck up and stuffy — it's about good, well-rounded flavors that are fun and approachable."
In terms of the lodging itself, there's this sense of stepping back in time when you're onsite at the Skyline. Sure, there's all the modern amenities found at any kind of high-end lodging establishment. Fine dining options. High-speed WIFI. Outdoor fire pits. Heated bathroom floors. Nearby hiking trails. A bar/lounge area with well-seasoned mixologists.
"It's really gratifying to know that you hard work each day provides this great dining and hospitality experience for our guests," Weinstein said. "People are spending their money and their time here, and we want to deliver on a quality experience."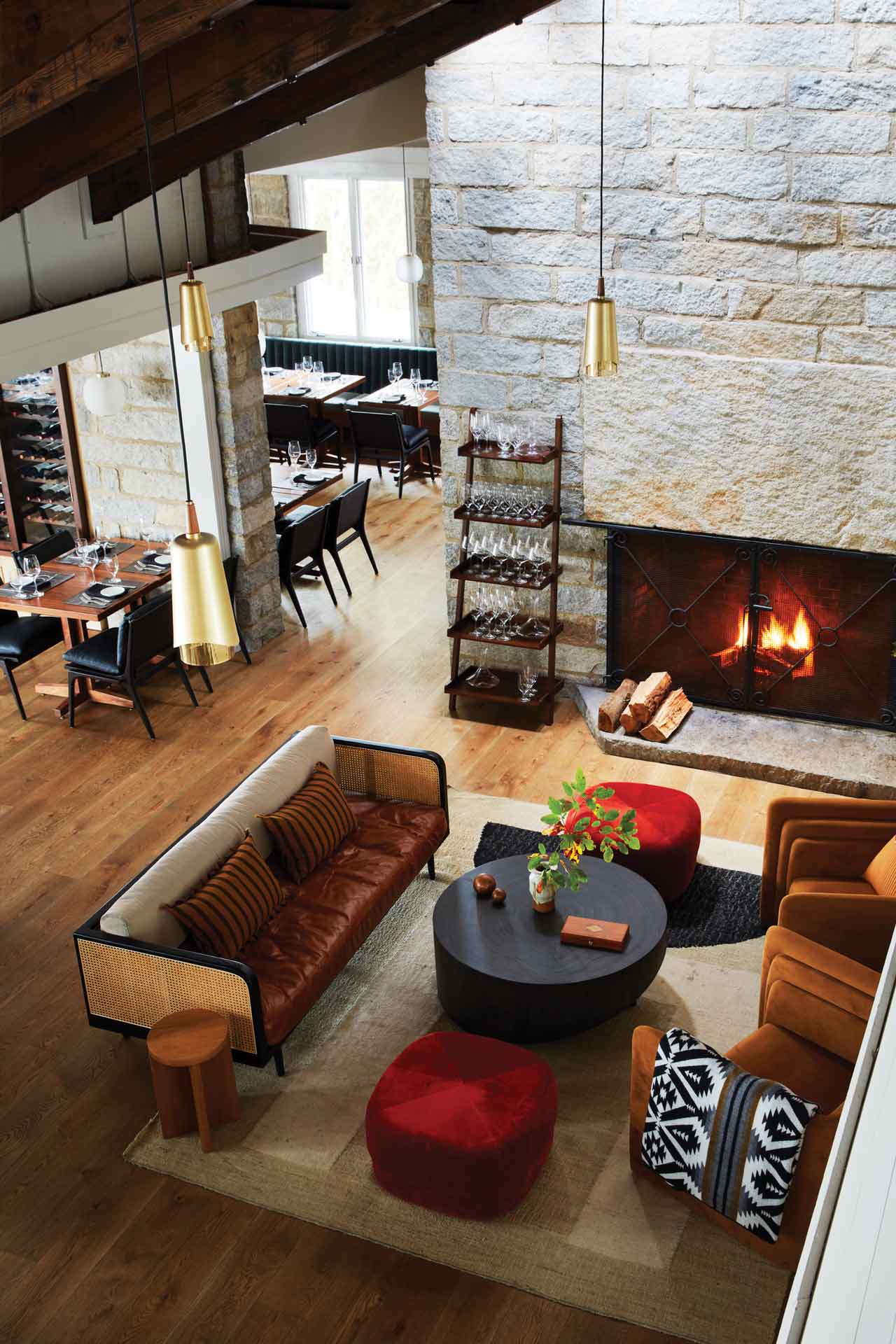 But, with the Skyline, it's the art deco aesthetic beauty and timelessness of the property and its rooms that isn't lost on those sentimental and curious of heart. Not to mention, the sweeping views and purposely-placed intimate seating areas opens up an array of happenstance opportunities for friendly banter and genuine connection between guests, whether known or unknown beforehand.
"Everybody wants to talk to each other — where they're from, why they're here," Weinstein marveled. "People from all over the country and around the world, all at different points in their lives, and all coming here to spend time in these beautiful mountains."  
Want to go?
Located at 470 Skyline Lodge Road in Highlands, North Carolina, the Skyline Lodge is now taking reservations, whether to stay or dine (or both). Patrons can also reserve the property for weddings, meetings, and other special events. skyline-lodge.com or 828.526.4008.