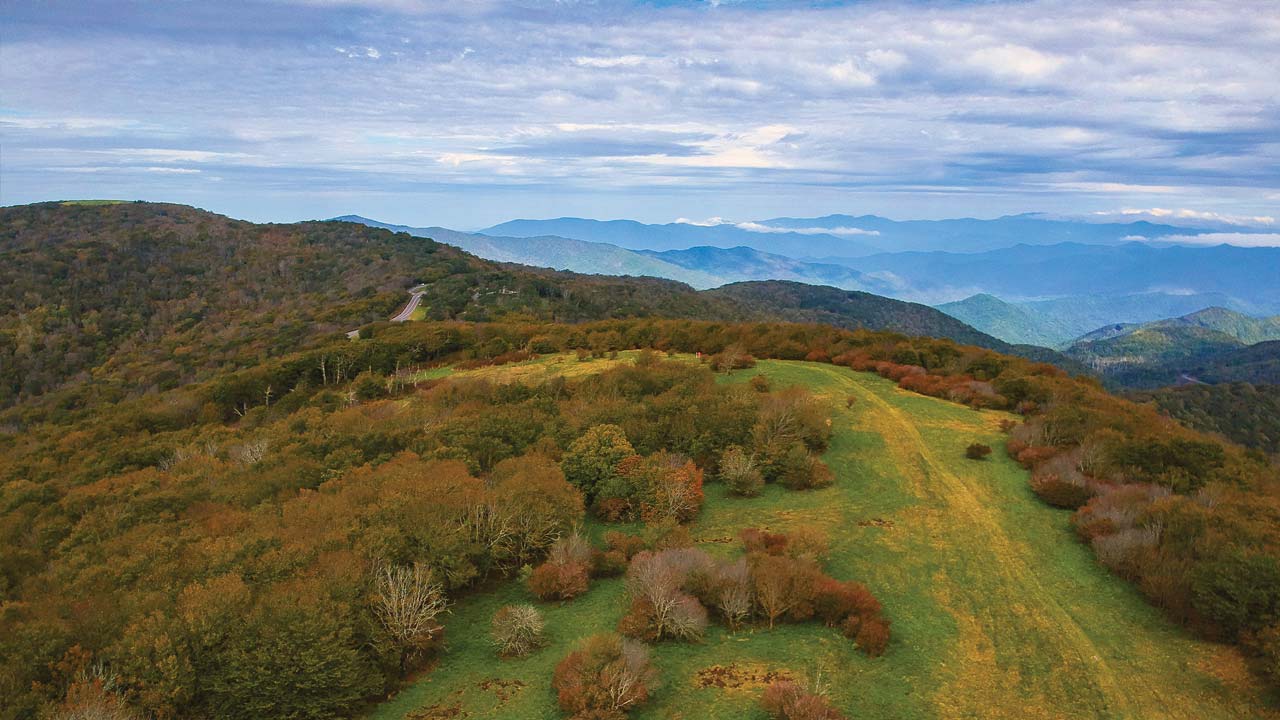 Nearly 30 years ago, an old friend introduced me to motorcycle camping. During those early years, the two of us came together a couple times a year for epic camping and rides, which usually led to some irresponsible, reckless behavior that young men with a false sense of immortality often undertake. I often returned home with sore abdominal muscles from excessive infantile laughing like children at an amusement park.
For us, that park was typically the wild areas of Tennessee, Georgia and North Carolina. Carving roads all day, camping and beers in the evening and repeat for four days or so equals the fondest of memories. Decades later, I am still trying to capture that feeling and regain that sense of adventure, comradery and contentment, so I plan semi-regular to return to those roads and geographies where those old feelings once inhabited.
The trips of my youth were comparatively low-tech affairs. My 1984 Suzuki GS 1100ED hauled my Walmart camping gear with a complex, chaotic entanglement of bungie cords. No hard bags, ABS, expensive rain gear, GPS or any of the other gadgets were considered necessary. Just a fast bike, the minimum of gear, and a good friend to ride with were the extent of requirements needed to create those fond memories still clattering in my aging mind.
Now in my 50s, there is no longer a desire to risk life and limb on high speed daredevil escapades. But rather, a more leisurely pace that enthuses expeditious looks at the scenery. How the young and mighty have fallen, or in this case matured. Every rider has a mental anthology of the best rides they've ridden. While the ride is the event, the feelings elicited are what solidifies the memories as fond or not. Humor shared with a friend, spectacular views, delicious foods and smells and even close calls on technical sections of road can all place a particular ride in an elite position on the depth chart. Where one might prioritize a particular ride or section of road above another, has many variables interacting to influence that list.
I left Stecoah, North Carolina, after attending the 2017 Eastern V-Strom rally. I was traveling to Robbinsville before heading south to my home in Tallahassee, Florida. Just north of Robbinsville is a spot that holds a special place for me. The Snowbird Mountain Lodge, a luxurious destination that my wife and I visit semi-annually, was the plush location of our wedding. Part of the mission of the day is to stop in and make reservations for our upcoming anniversary. The lodge sits atop Snowbird Mountain and offers fine dining, excellent rooms and spectacular views. The uphill ride to the lodge from town on N.C. 143 is technical and requires focus to stay in the correct lane. It is also forms a gateway to the nearby Cherohala Skyway.
On more than one occasion, I have driven on portions of this road, each time wishing that I was not in a cage. Well, this time I'm not, and I taking the hard left onto the Cherohala with anticipation not unlike a child's on Christmas Eve.
The Cherohala Skyway, a 43-mile National Scenic Byway and National Forest Scenic Byway, connects Tellico Plains, Tennessee, to Robbinsville. The name Cherohala is a contraction of Cherokee and Nantahala, the two national forests the roadway bisects. It is replete with stunning vistas from several overlooks and provides access to several protected and recreational areas of the Unicoi Mountains, including the Citico Creek Wilderness, the Bald River Gorge Wilderness, and the remote interior of the Joyce Kilmer Memorial Forest.
Planning for the Skyway began in 1958. However, construction was not completed until 38 years later in 1996. Perhaps a testament to the difficulties both political and physical in constructing such a highway. The western, or Tennessee, portion of the Skyway follows Tennessee State Route 165 for nearly 25 miles from Tellico Plains to the state line at Stratton Gap. The North Carolina half follows N.C. 143 for 18 miles from Stratton Gap to Robbinsville. Depending on the direction of travel the Skyway gains or losses 4,000 feet of elevation between the low point of just under 900 feet at Tellico Plains to a summit of just over 5,400 feet on the slopes of Haw Knob near the Tennessee-North Carolina state line. The North Carolina portion of the skyway terminates near Lake Santeetlah.
On this perfect Saturday morning in May, the journey begins heading generally westward toward Tellico Plains. The late spring weather at the upper elevations is perfect. A copiousness of flowers, most of which I cannot identify, are in bloom and wreaking havoc with my seasonal allergies. No matter, neither itchy eyes nor ignorance of their common names diminish their beauty. To add to the experience, the tarmac has been recently resurfaced. It has the fresh, black appearance of new asphalt, which elevates confidence in the talent of the new Michelin tires installed specifically for this trip. This is where the Cherohala excels as a gracious host to riders. Unlike the nearby Tail of the Dragon or other twisties, the majority of the Skyway offers big sweepers with great views at a pace where you can actually take in spectacular eye candy. This day and frankly, on every occasion that I have been on this highway, traffic is light, moderately paced and no long arm of the law to be found.
The Tennessee section gets slightly more technical as the Skyway delivers a 4,000-foot vertical drop into Tellico Plains. All that down-grade coasting boosts average mpg into the rarified mid-50s range for my 2014 Suzuki V-Strom 1000. The outstanding views don't stop coming even after crossing the state line. They are, in a word, superlative. The higher elevations earlier in the day proffered temperatures around 72 degrees with low relative humidity. The descent onto the plain presented a more humid/warmer temperature around 92. The end of the Skyway necessitated a stop for lunch at the Tellicafe for some savory carrot cake. After lunch, I was unfortunately forced to turn south and race home to Florida. The main regret becomes lack of time to turn around and ride back over the ridge. Perhaps I missed something on the first pass. "Next time," I promise myself.
The only moment to shatter my peaceful ride was an encounter with two Power Rangers on Ducatis about 3 miles east of Tellico
 Plains. They passed me and the two cars ahead in a curve on a double yellow. The trailing bike of the pair had to hustle and cut off the lead car to avoid a head on with a Jeep Wrangler that suddenly appeared — as cars are prone to do — in the curve. We all arrived at the first gas station on the left within 3 minutes of each other. I inquired as to which one of them almost got clipped by the Jeep. Their response was rather impolite, and I let it go. I wasn't about to let those Darwin Award contestants bring me down. Not after that nearly perfect ride. The experience reminded me of Hunter S. Thompson's "Song of the Sausage Creature" in which he once said Ducati sport bikes were designed for "mid-size Italian pimps who like to race from one café to another."
So, at the end of the day, the Cherohala Skyway resurrected those ancient feelings of yesterday's rides. It's become my favorite stretch of road within a day's ride of my Florida home where is can revisit the past and also create yet another memory worthy of future nostalgia.
— By Shawn Lewers
Graham County CVB
474 Rodney Orr Bypass, Robbinsville, NC 28771
828.479.3790 • 800.470.3790
info@grahamcountytravel.com
Monroe County CVB
225 Cherohala Skyway, Tellico Plains, TN 37385
423.253.8010
blaina.best@monroetn.com