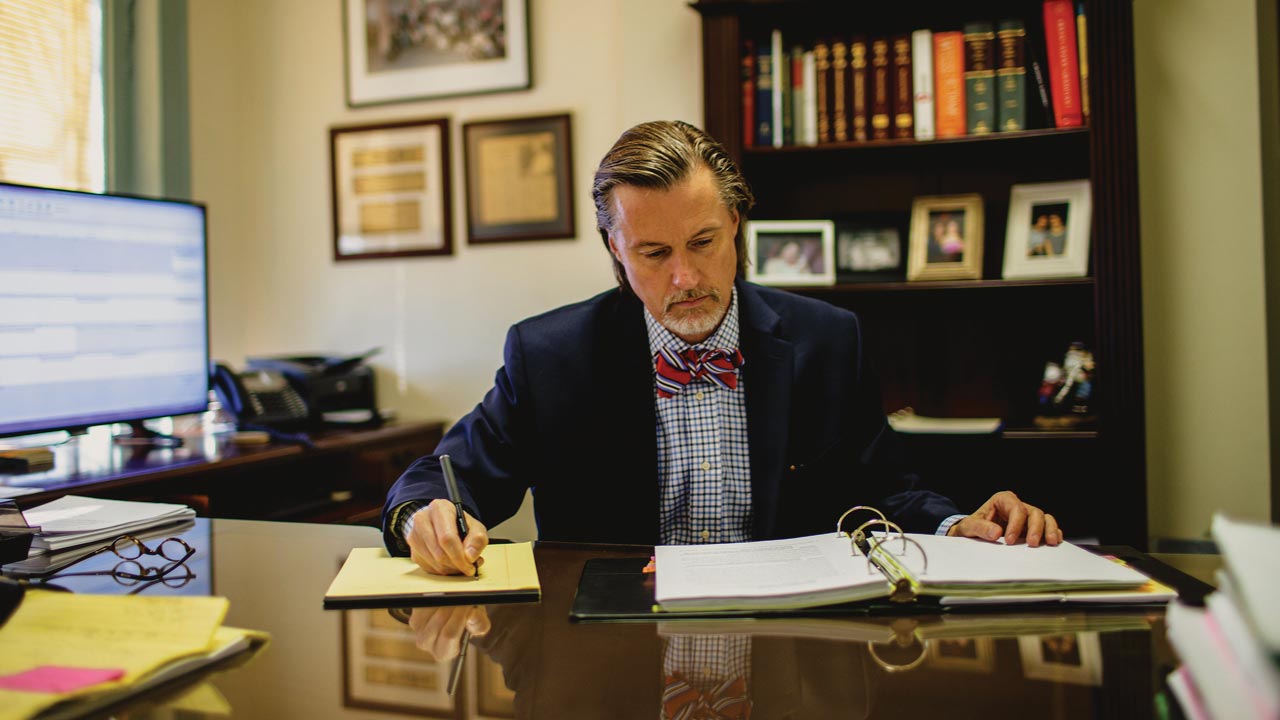 Tom McGrath packs his things and walks outside toward his bike, the rumble of his motor replacing the thud of a gavel, another case in the books and another motorcyclist successfully represented.
"Where else could you make a living by doing what you love? I'm doing what I love, which is practicing law, while also representing motorcyclists who need somebody to speak up for them and to give them a voice," retired lobbyist and motorcycle lawyer McGrath said.
McGrath started riding in high school, fulfilling a childhood dream to "do it all."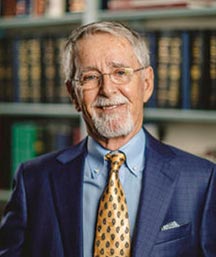 "An interesting thing about that is my mom was all for it and my dad was against it," McGrath said.
As he got older, McGrath's desire to ride lessened as he pursued a law degree at the University of South Carolina, graduating in 1966. It wasn't until the '90s that his passion reignited.
McGrath founded the Motorcycle Law Group in Richmond, Virginia, in the early '90s following a longtime career as a trial lawyer for the federal government and a stint in criminal defense and personal injury work.
"All the fun began with motorcycling because I got in a dispute in the '80s where they built the high-occupancy vehicle lanes in Northern Virginia," McGrath said.
HOV lanes create faster travel for fuel-efficient vehicles. While motorcycles present a fuel-efficient option, according to McGrath, they were barred from the lanes because the Commonwealth of Virginia signed documentation indicating motorcycles as a hazard.
"The safest place to ride a motorcycle is a limited-access road, that's in all the driver's manuals, and any other states that have HOV lanes they don't have a problem with motorcycles," he said.
In '91 McGrath convinced lawmakers to allow motorcyclists on the HOV lanes for two years to track safety statistics. During this time, he formed a action committee with motorcyclists around the state called the Virginia Coalition of Motorcyclists.
"By the time they got around to looking at it again, we had already gotten the statute amended to where we were put in there as the exceptions, fuel-efficient vehicles, police, fire rescue and motorcycles," McGrath said.
After this initial case, McGrath continued to lobby for and represent motorcyclists across Virginia. Pursuing more funding for rider training programs and changes in policy for riding abreast and helmets present just a few of his achievements during his nearly 30-year career.
"Since we started this in 92, we've probably gotten something tweaked in the law just about every single year," he said.
Most recently, McGrath represented 49 riders in Myrtle Beach, South Carolina who received tickets for violating the area's new helmet laws, even though the state gives riders the right to choose. After helping the motorcyclists win at the S.C. Supreme Court, McGrath landed a spot in the South Carolina Motorcycle Hall of Fame.
"It's in a bar in South Carolina," McGrath said with a chuckle.
McGrath strives to give back to the community in every way he can, prioritizing the biker and their story over all else.
"If you don't put it back into the community you worked in, shame on you. That's how I feel and that's how I was raised. I grew up with that. If you work in an area you've got to help. You've got to give back to the community that supports you. And that's the philosophy that this firm has," McGrath said.
Now about two years post-retirement, McGrath still spends most of his time at MLG just steps from his 2014 Harley-Davidson Tri Glide out the back door.
"I'm just here to help the guys and gals in any way," he said.
When he's not in the office, McGrath travels and rides with his wife who also enjoys cycling.
"I ride because I love it. I think some of my favorite rides would have to be rides I've taken all up through New England, Nova Scotia, and in the mountains, the Blue Ridge Parkway, the whole thing. Every state you go in, there's always a good ride. You just look for country roads," McGrath said.
Motorcycling offers McGrath an escape from the mundane or frustrating. He joked his wife occasionally tells him to "get on the bike" if he's acting particularly uptight.
"It just clears your mind. You really get hit with this smell of pine, it's just things that you just don't get anywhere else. That's really kind of the whole thing. It's always an adventure," he said.
Although he no longer has ownership of the firm, his founding rule for employees remains the same: everybody rides.
"You don't get a job here if you don't ride. Even if you're a secretary and you're looking for a job, if you don't ride we'll send you to school. If you don't ride a motorcycle, you don't really understand it," McGrath said.
Matt Danielson met McGrath for the first time at 7 or 8 years old and reconnected with him between his first and second year of law school. Some years later, McGrath offered him a job and he declined it because his wife was pregnant with their first child. It wasn't until the second offer in 2003 that Danielson finally accepted and combined his love for riding with his passion for law.
"He came back and offered me a job again and I accepted and then we found out that we were pregnant with our second and I was like 'I'm not backing out twice!'" Danielson said.
Within Danielson's first few months of riding, he found himself riding from Virginia to South Carolina, using any excuse to get on the bike.
"I got intoxicated with motorcycling fast, so when Tom came to me and said, 'Hey, you can practice law and ride your motorcycle and if you're not in court, you're in jeans.' That was hard to say no to," Danielson said.
Danielson and McGrath often ride together, sometimes taking a short drive to a meeting or an extended trip across several states.
"Him and I have fun. We have ridden out to Kentucky together. We've ridden down to Texas. We've ridden all over the state of Virginia to various meetings together," Danielson said.
After McGrath's retirement, Danielson took over as managing partner of the firm. Danielson and the rest of the team continue to grow their presence along the East Coast, opening offices in North Carolina, South Carolina and West Virginia, with hopes to add one in Georgia soon.
"The riding community really does see us as a resource and people that are always there for them. They felt they could always come to us, it didn't matter how big or how small it was. We weren't going to look at it with just the idea of 'Can we make a profit off of this?' It was 'How can we help someone? Can we do something that's going to be good, not only for this person but for motorcycling as a whole?'" Danielson said. y